Zoom teeth whitening
22nd November 2016
It's a fact that stained and discoloured teeth can really destroy your confidence and even prevent you from smiling broadly. You may feel the need to keep your lips pressed firmly together whenever you smile, through fear of people judging your teeth.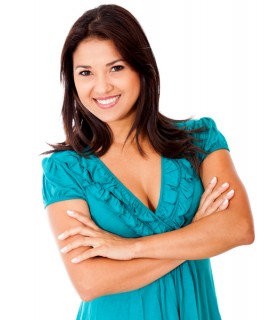 All of this can be changed with a simple process known as Zoom whitening. Zoom teeth whitening, North London is a totally non-invasive procedure. It uses a bleaching system to brighten your smile and can even change your life in less than an hour.
If you don't want to have your Zoom whitening done at our Denchic practice, we can offer a home whitening kit too. Our clinic can design you a tailor-made lightweight plastic mouth tray for use at home.You can simply add our Zoom teeth whitening gel to the tray and you can choose when to wear it.Application can be at a time of day suitable to your lifestyle. In as little as 2 weeks, your teeth will appear brighter, whiter and your confidence will grow too.
The benefits
Most people aren't happy with the colour of their teeth. Zoom teeth whitening, North London, can help restore the natural shade of youthful teeth. As we get older our teeth gradually become discoloured. They don't have to stay this way with Zoom!
Zoom teeth whitening, North London, can minimise, or even fully remove stains on teeth from drinking tea, coffee, red wine and other foods.
Zoom teeth whitening, North London, can be also a good incentive when it comes to giving up smoking or drinking caffeine.  Once you have experienced an improvement in your smile, you will want to protect it for as long as possible.
Why choose Denchic?
Here at Denchic, we pride ourselves on not just our dentistry, but also our exceptional customer service. We are a small and intimate team, who are here to make your journey with us as relaxing and rewarding as possible. Our staff are dedicated to their work and experts in their field. Our practice is open and inviting with warm and modern surroundings. We believe in putting all our patients at ease, through understanding your needs.
Back to Blog