Your experience with Denchic Dental Spa
14th March 2017
At Denchic Dental Spa, we want to create a different experience for our patients. We understand that, for many, visiting the dentist is, at best, a chore and, at worst, a difficult experience. We think that we can help to change this. The environment and processes that we offer mean that you can feel relaxed, happy and calm about your treatment.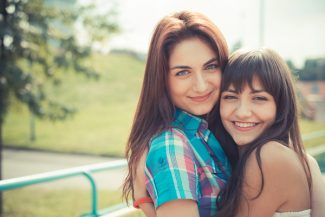 How does this apply to braces?
We believe it is vital to create this kind of atmosphere patients choosing long-term treatments,like braces. When you have your teeth straightened, you commit to an extended relationship with your dentist that involves several appointments over a period of months or, possibly, years. Regardless of the method you choose for your braces in North London, moving the teeth is a gradual process that must be done gently to cause minimal discomfort.
What are your concerns?
Every patient is different and, at Denchic Dental Spa, we want to tailor your experience to suit you. You can feel comfortable sharing any concerns with us. The more we know, the more we can do to help.
At our clinic in North London, braces are one of our popular treatments. This means we have experience listening to patients who are undergoing this process. Common concerns often revolve around levels of discomfort, length of treatment, visibility of braces and costs. We can address all of these at your first few appointments.
Addressing common concerns about braces in North London
Whichever method of straightening you choose, there is the potential for some mild discomfort at first. This is usually easy to alleviate with over-the-counter medication.
If costs are a big concern for you, we can give you a detailed breakdown of expected costs early on in the process. This means you can budget for your treatment. We may also be able to offer advice on how to spread the costs.
Modern treatments often take less time and are more discreet than you might imagine. This is because there are some innovative new methods of realignment that we can talk you through. Also, many cosmetic orthodontic treatments focus on the teeth that are visible when you smile. This means that you can achieve the results you want in a short amount of time.
Back to Blog