Why treatment with braces needn't mean a mouth full of metal
5th April 2016
Many people associate the word "braces" with traditional metal appliances used by children and teenagers to straighten their teeth. Whilst these are effective, it's not hard to see why adults don't want to undergo such treatment. That's why at North London dental spa Denchic, we are proud to offer some far more subtle options. . .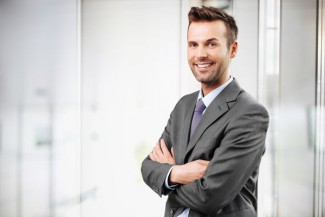 Braces or aligners?
At our North London dental spa we offer discreet orthodontic treatment with both braces – which are fixed in place – and aligners, which are removable. The best treatment option in your case will depend on your individual needs, and will be discussed by your dentist when you come in for your initial consultation.
Aligners fit over your teeth and gently guide them into a new position, with the added benefit of being removable, so you can take them out to clean, to eat, and to brush your teeth. They are made from clear plastic, meaning they are invisible to the untrained eye, and will have minimal impact on your daily routine.
For clients who would benefit from treatment with cosmetic braces, we offer Six Month Smiles treatment at our North London practice. These fixed appliances have – as the name indicates – an average treatment time of just six months, and comprise tooth-coloured nickel-titanium wires and clear ceramic brackets, so they are far less obvious than their metal counterparts.
Six Month Smiles braces work so quickly because they focus on the front six to eight teeth – those that are visible in your smile line. They are also more comfortable than traditional orthodontic appliances because of the lower forces used and the shorter treatment time.
Whilst they are considered a cosmetic treatment, at our North London clinic we are also keen to emphasise the health benefits of orthodontic treatment, because straighter teeth are healthier teeth, with fewer gaps in which plaque bacteria can build up.
Back to Blog