Why not add teeth whitening to your summer holiday preparations?
7th June 2016
Teeth whitening from a cosmetic dentist is a fast and effective way to boost your smile. At Denchic Dental Spa in North London, we offer three options for teeth whitening treatment, and welcome men and women for consultations.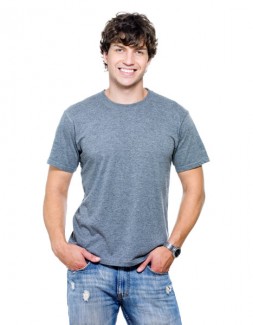 The secret to a dazzling white smile
Everybody dreams of a beautifully bright, white smile, but unfortunately lifestyle factors can often get in the way. Whilst failing to keep up with your dental hygiene can lead to brown staining of the teeth caused by plaque, even those with an excellent hygiene routine can find their teeth are stained by a number of causes – dietary factors including tea, coffee, and red wine are particular culprits, as is smoking. Some medicines and medicated mouth washes cause temporary staining of the teeth.
Stained and discoloured teeth can make you feel self-conscious, and cause you to lose confidence in your smile. At Denchic Dental Spa in North London, we believe everybody deserves a beautiful smile. That's why we are pleased to offer teeth whitening treatment – when prescribed by a dentist, a predictable, safe, and quick way to get rid of stains and restore your teeth to naturally bright whiteness.
North London teeth whitening options
We offer clients the choice of three teeth whitening options at our North London clinic. Whichever you think will work best for you, your treatment journey will begin with a consultation with a cosmetic dentist, who will perform an oral health check before discussing your treatment options.
Home whitening
You will be fitted with a custom-made lightweight plastic mouth tray. All you need to do is place a small amount of whitening gel into the tray and wear it overnight for two weeks.
Zoom power whitening
Carried out at our North London spa by your dentist, power whitening requires a single, hour-long session. A light is used to activate the gel whilst you sit back and relax.
Enlighten Evolution Whitening
This combination teeth whitening option is the only system to guarantee a B1 shade of whiteness.
Whichever option you choose, professional teeth whitening is the perfect, fast way to boost your smile in time for your summer holiday.
Back to Blog