What's your investment in yourself this year?
9th January 2018
Now is the time that people often think about upgrading their lives in some way and what better way is there than to upgrade your smile with braces in North London?
When you choose to have teeth straightening with us at Denchic Dental Spa, you get a wide choice of contemporary straightening systems. And when you have gone through your treatment, what better way to celebrate your lovely new smile than with our complimentary teeth-whitening treatment? Our free electric toothbrush will also help keep your lovely new teeth in great condition.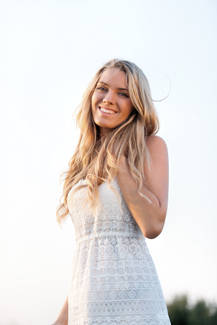 Here at Denchic Dental Spa, we have carefully chosen our range of systems of braces in North London to cover every alignment issue or lifestyle need. With more and more adults now opting to get their teeth straightened, priorities include discretion and speed.
Six months to straighter teeth
One treatment is Six Month Smiles. This fixed bracket and wire system combines modern dental materials with tried and trusted mechanics. These braces in North London are designed to make minor to moderate adjustments to the front six social teeth only, the ones that show when you speak and smile. It uses gentler forces created by smaller brackets, made of clear ceramic, strung together with tooth-coloured wires, blending in with the teeth rather than dominating them. They provide precise and accurate movement, which takes on average only six months.
Almost invisible
Another system, Invisalign, uses clear plastic aligners, rather like mouth guards, that seem to not quite fit properly. This pressure moves the teeth. Each patient gets a series of aligners, somewhere between 12 and 48 of them, and wears each one for about two weeks before moving on to the next. These are removable for easy eating and teeth cleaning, which is a great plus for many people.
The need for speed
The Inman Aligner uses spring-loaded aligner bows in front of and behind the teeth to move the front teeth only. This aligner can move the teeth in as little as 6–18 weeks. Afterwards it doubles as a retainer, reducing costs.
Why not book a consultation with us to find out if our braces in North London can give you the smile that you've always wanted?
Back to Blog