What's the payoff for getting braces in North London?
18th September 2018
Naturally, when considering any big investment decision in your life, one of the first questions is, 'What am I going to get out of this?'. This can be one of the key factors in deciding whether to go ahead with investing your time, money and energy. At Denchic Dental Spa, we recommend approaching your dental treatment in the same way. Once you know what the benefits of your chosen treatment will be, you can build on this positive foundation with further details, like type of treatment, number of appointments and so on.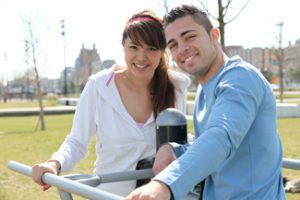 People start to think about braces because they want to improve the appearance of their smile. Sometimes, there are clinical reasons for adults to have teeth straightening treatment, but this is less common. Whatever your reasons for wanting to adjust your smile, you can experience the benefits of braces in North London at Denchic Dental Spa.
There aren't that many people who have a naturally, beautifully-aligned, smile yet it is a key feature of an attractive appearance. In this wonderful world, we have choices and technology that can help us achieve the smile of our dreams. A helping hand on this journey is one of the things offered by braces in North London.
At Denchic Dental Spa, one of the other things we offer is choice when it comes to your method of teeth straightening. You may already have an idea of the brand you want to work with and you can let us know about this during your first visit. We work with some of the top brands in teeth straightening, including Six Month Smiles and Invisalign, so we are likely to be able to meet your needs. We offer an initial consultation to assess your smile. After this we can make recommendations based on your clinical circumstances and considering your preferences.
A short time wearing braces in North London can lead to decades of experiencing the benefits of a well-aligned smile. These might include increased confidence as well as a higher standard of general dental health. At Denchic Dental Spa, we look forward to discussing these benefits and more with you when you visit our practice.
Back to Blog