What are traditional dental braces
4th October 2016
Traditional dental braces are a type of fixed brace which consists of 'blocks and wires'. The small blocks are attached to the tooth with a special glue, and then a wire is attached to each of the blocks, pulling the teeth gradually into shape. The blocks are usually a metal or tooth-coloured and the wire is silver. Sometimes patients, especially children will have an option to have coloured rubber bands fitted to the braces, to give a fun element to the challenge braces can sometimes present for young children. The train tracks are fixed braces and you will not be able to remove them yourself. The average time for a patient to have them fitted for is one to two years, although this does vary depending on the patient. In North London, braces are a common sight amongst schoolchildren, and it is a normal part of growing up.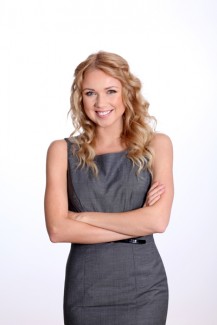 What do braces feel like?
At first the braces will cause your teeth to ache for a few days, this is due to the pressure your teeth are under, whilst they become adjusted. The blocks themselves are raised, so do not be alarmed if they catch on your tongue or gums for the first week, it is all new and you will soon get used to it. Because the teeth will be sensitive initially, it is advised that patients stick to soft or liquid foods so as not to increase the pressure on the teeth. If you need braces, North London dental centre, Denchic, is the place to come. We can advise on the treatment that is best for you.
You may find that in the first week of having braces in North London, that your jaw begins to ache – this is perfectly normal for some patients. Although you'll still be able to eat most of the foods you were eating before, you will need to take care not to damage your braces. You might want to cut out the following foods when you have braces, as they are tricky to eat and could get stuck:
Toffees
Chewy sweets, like marshmallows
Hard foods, like crusty bread and coconut
You will find that your oral hygiene routine will need to become a bit more vigorous, because your braces will provide food with more places to hide!Make sure you continue to brush your teeth twice a day with fluoride toothpaste, you may also find using mouthwash last thing at night is helpful to protect your teeth while you are asleep. It is also possible for your teeth to suffer from staining if you do not take care of them whilst the braces are on.
Back to Blog