Wave goodbye to metal braces and hello to a beautifully-aligned smile
3rd May 2016
Braces no longer have to mean metal train-tracks. At Denchic Dental Spa in North London we understand that whilst many adults would like to straighten their teeth, the thought of wearing traditional metal orthodontic appliances can be enough to put them off treatment.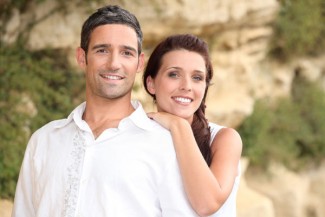 At Denchic we believe everybody deserves a beautiful smile of which they can be proud, which is why we offer a number of subtler orthodontic treatments. These may be fixed appliances – braces – or removable ones – aligners – depending on your clinical need and your personal preferences.
If the word "braces" leaves you cold, don't panic; the options we use at our North Londondentalspa are a long way from traditional metal devices popular with teenagers. We offer treatment with Six Month Smiles, which comprise clear ceramic brackets and tooth-coloured nickel-titanium wires, to move your teeth in a far subtler way.
Six Month Smiles are cosmetic braces that work in as little as half a year (and sometimes even quicker, depending on the type and amount of correction required). They act so quickly because they focus on the front six to eight teeth – those that show when you smile.
These braces are not designed for major orthodontic correction, but for fast-acting aesthetic treatment they are often an excellent option. Should you require more intensive orthodontic work, we offer treatment with clear aligners at our North Londondentalclinic–Invisalign and the Inman Aligner.
The Inman Aligner is a single clear aligner that quickly corrects adult relapse and protrusion issues with the front teeth. After treatment is complete, it handily acts as a retainer to keep your teeth in their new position.
Invisalign is a system of clear aligners that gradually move your teeth. They fit comfortably over your teeth and can be removed for cleaning and eating. You change your aligner every fortnight as your teeth move.
Back to Blog