Treat yourself to teeth whitening to boost your smile – and your confidence
26th January 2016
Teeth whitening is a very popular cosmetic dental treatment. At Denchic Dental Spa in North London, we offer three options for whitening treatment – you can have it here at the practice with a skilled cosmetic dentist, can carry out the treatment yourself at home, or can have a combination of both options.
Why is teeth whitening so popular?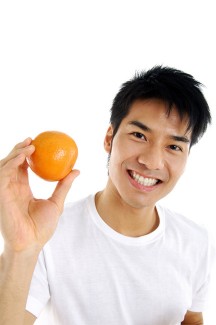 Think of what your teeth go through in one day, and it's hardly surprising that they become stained, even with a good oral health routine. Coffee, tea, cola and red wine can stain teeth, as can habits such as smoking, plus certain medications.
Teeth whitening carried out by a dentist is a proven, safe way to remove these stains and boost the brightness of your smile. It's also one of the quickest cosmetic dental procedures available – depending which option you choose, you could have brighter, whiter teeth in as little as one hour. No wonder, then, it's such a popular cosmetic treatment option!
Why do I need to see a dentist for teeth whitening?
There are many products available over the counter or on the internet that claim to whiten teeth. However, by law teeth whitening should only be carried out by a qualified dentist or hygienist. The products and techniques used by the team at our North London practice have been subject to rigorous testing and are proven to be both effective and safe. Products available on the high street, in beauty salons and online may not have been tested to this degree, and can in some cases damage your teeth and gums.
The cosmetic team at Denchic in North London have also been fully trained to provide teeth whitening treatment. This treatment should only be carried out on healthy teeth, so your clinician will carefully assess your oral health and, if necessary, treat any problems that they find before starting whitening treatment.
Back to Blog