Treat yourself to teeth whitening before a special occasion
21st June 2016
Teeth whitening from a cosmetic dentist is the perfect way to boost your smile both quickly and safely. At Denchic Dental Spa in North London we offer a number of teeth whitening options, which are a great way to treat yourself as a standalone procedure, but also work well as a complement to other cosmetic dental procedures such as teeth straightening with Six Month Smiles.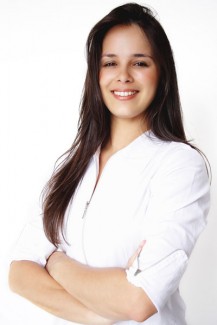 As part of National Smile Month 2016, the Oral Health Foundation uncovered a shocking statistic: almost half of the adult population in the UK (48%) are unhappy with their teeth. Stained or discoloured teeth was the most frequently-heard complaint, with 64% of respondents saying that the colour of their teeth made them embarrassed to smile.
At our North London dental spa we believe everyone has the right to a beautiful smile of which they can be proud. If stained or discoloured teeth are making you frown, remember that it doesn't have to be that way. We welcome new clients for teeth whitening consultations. Come and join us at Denchic to find out how we can help – in some cases, you could be walking out with brighter, whiter teeth in just an hour.
Why you need a dentist
There is one key point to remember about teeth whitening treatment, and that is that it must only be carried out by a dentist. All of the whitening system used at Denchic in North London have been extensively tested and proven to be as safe and gentle as they are reliable. Products that claim to whiten teeth available from other sources should not be trusted; in some circumstances they can be dangerous.
Denchic offers three teeth whitening options to clients at our North London spa. They are:
Home whitening – You carry out treatment yourself with the aid of custom-made mouth trays. This takes a fortnight.
Zoom power whitening – A single, hour-long session with your dentist here at our North London clinic will see you walking out with brighter, whiter teeth in an hour.
Enlighten combination whitening – For a guaranteed B1 shade of whiteness, choose this option.
Back to Blog