Three great ways to straighten your teeth
24th October 2017
Denchic Dental Spa is committed to offering patients in North London braces that are comfortable, fast-acting and aesthetically pleasing. We partner with leading suppliers of dental equipment so that you benefit from the experience of companies who have worked with thousands of smiles worldwide.
Getting braces in North London with Denchic Dental Spa means enjoying our modern clinic and the attention of our professional and friendly team. Having your teeth straightened is a long-term commitment that means several visits to our practice. To make this easier, we ensure that you are well informed about the appointments you will need, our fee structure and the benefits of the braces systems that we offer.
Six Month Smiles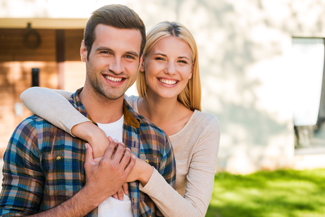 Six Month Smiles is a fixed braces system that champions speed and discretion. The brackets and wires used by Six Month Smiles are clear and tooth-coloured to help them blend in with your teeth and reduce the impact of braces on your appearance.
Denchic Dental Spa gathers information about your teeth and the smile you want here at our clinic in North London. Braces need to be crafted to fit each individual. We send your information to Six Month Smiles and they send your unique braces back to us to be fitted. The process is quick and comfortable. Once your braces are in place, they begin to gradually straighten your teeth.
Invisalign
Invisalign is a revelation for many patients. If you think of braces as equipment that needs to be attached to your teeth, you're in for a surprise.
Invisalign offers clear aligners that fit snugly over your teeth. These are removable so you can take them out to eat and to keep your teeth clean and healthy. Based on the information we provide, Invisalign makes you a series of aligners that you work your way through one at a time, in a set order, until you complete the course and get the smile you have always wanted.
Inman Aligner
For swift and easy treatment, Inman Aligner offers a device that focuses on the teeth that are visible when you smile. This means you can achieve results in as little as six weeks. Inman Aligner is one of the simplest options available.
Back to Blog