The smile you want in just six months
23rd January 2018
If this sounds like just what you need then look no further than Six Month Smiles. They are a form of adult cosmetic braces in North London and are designed for straightforward cases – scenarios where the teeth don't require a huge amount of movement to correct.
Six Month Smiles braces in North London may appeal to patients who perhaps had braces when they were younger, but didn't continue to wear their retainers, resulting their teeth partly shifting back to their former positions. A small adjustment would therefore be enough to get back their ideal smile.
One of the major benefits of Six Month Smiles at Denchic Dental Spa is the length of the treatment time. The average treatment lasts just six months, hence the name Six Month Smiles. However, treatment can range anywhere from four to nine months depending on your specific dental issues.
Can I have Six Month Smiles treatment?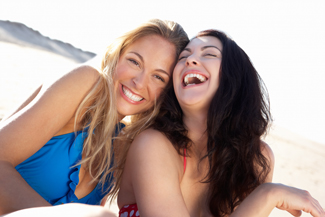 So how do you know if you would be a good candidate for Six Month Smiles braces in North London? Well that's where Denchic Dental Spa comes in. When you arrive at our practice, you will be welcomed by our friendly team. At your initial consultation, we will take x-rays of your teeth, we'll check for any areas of decay and assess what kind of movement you require to see if you qualify for Six Month Smiles braces in North London.
What next?
If you decide to go ahead with Six Month Smiles treatment, we'll take a set of impressions of your teeth. These impressions will be sent to our lab to prepare the brackets that will be placed on the fronts of your teeth. The brackets and wire are tooth-coloured or clear so they will blend into the background of your teeth.
Once your new braces are fitted, you'll come back to our practice every three to four weeks for some minor adjustments, as this will give us an opportunity to see how your treatment is progressing.
Once you are happy with the position of your teeth, we can make retainers for you. We ask that you wear your retainers every night. That way you can keep your new smile for many years to come.
Back to Blog