The latest trends in braces in North London
9th October 2018
Trends happens for a reason. They occur when a group of people have found something that is super-useful, or it has enhanced their life. Trends occur all over the place – in the stock market, in fashion and in the dental industry. When certain brands or techniques become popular, you need to work with a dentist who will stay at the leading edge of the trend and give you access to them. At Denchic Dental Spa, we keep and eye on what's hot and ensure that our team is trained to offer you the latest in equipment like braces in North London.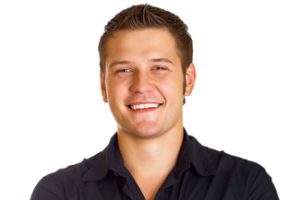 What is it that patients are looking for right now?
At Denchic Dental Spa, offer the braces in North London that many patients are looking for right now these include:
Six Month Smiles – the braces in North London that are on everyone's lips are Six Month Smiles. The clue is in the name in that they are fast-acting and lead to a beautiful smile. Cosmetic braces tend to focus on just a few teeth so that the results they need to achieve happen faster than ever. Get braces for Christmas and see results before the summer with Six Month Smiles;
Invisalign – stealth braces have a new champion in the form of Invisalign. Over 4 million people worldwide have worked with these aligners to achieve the smile that they want with minimal impact on their teeth, cosmetically speaking, during treatment. With no lengthy fitting procedure involved either, Invisalign is the perfect antidote to concerns about braces in North London;
Inman Aligner – short treatment times are the hallmark of the Inman Aligner. If you can use this method, you are looking at six to eighteen weeks' worth of treatment. Many people choose this kind of quick, non-invasive treatment alongside something like teeth whitening to create a completely new look.
As you can see, Denchic Dental Spa offers a variety of braces to give their patients the choice. Whatever your issue, there is a treatment that can address it as well as fit perfectly into your lifestyle. If you need some discreet and effective, get in touch with us to discuss your options when it comes to teeth straightening.
Back to Blog