The great British smile
18th July 2017
The British are supposedly famous for having ugly and unkempt teeth, which perhaps explains why people are seeking aesthetic improvements in huge numbers. Us Brits now spend £360 million a year on cosmetic dentistry. But it can be a costly and slow process. Luckily, braces in North London at Denchic Dental Spa are here to make the process quicker and easier than ever.
Metal mouth. Jaws. Ugly Betty. It can be no fun having braces as a teenager, but what about when you are an adult? The number of adults seeking braces has increased hugely in the last decade. So, if you think you may need braces in North London, look no further than Denchic Dental Spa.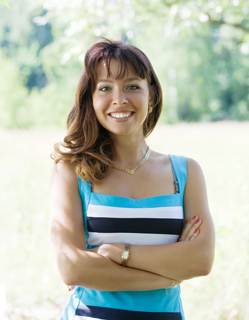 We believe the stigma of wearing braces is certainly less than it was years ago and the stigma of having bad teeth is worse than ever, creating the increase in demand for braces in North London.
Braces benefits
Teeth straightening can make a real difference to a person's health – an incorrect bite can cause jaw and muscle strain and headaches, and it can be harder to clean crooked teeth. Many of our patients are motivated by the search for a perfectly straight smile that can be achieved with braces in North London.
Brace options
For those who are horrified by the idea of metal train track braces, there are less noticeable options. Modern braces in North London, such as Six Month Smiles, use clear brackets that are glued to the fronts of the teeth, making them much less obvious than traditional metal brackets.
The Invisalign system is also especially popular with our patients as it uses a series of clear plastic aligners to glide the teeth into place. These aligners will be replaced every 2 weeks with the next in your custom-made series, gradually creating your dream smile easily and quickly.
Another popular choice for our patients is the Inman Aligner. If you are seeking a simple, fast, and cost effective way of straightening your front teeth – top or bottom – then the Inman Aligner could be perfect for you. You can even achieve your final result in as little as 6 weeks.
Back to Blog