Teeth whitening – the perfect way to treat yourself before university?
30th August 2016
Teeth whitening is the most popular cosmetic dental procedure not just at Denchic Dental Spa in North London, but in the entire world. It's not difficult to see why; most of us want beautiful bright, white teeth, but modern lifestyles have a habit of getting in the way.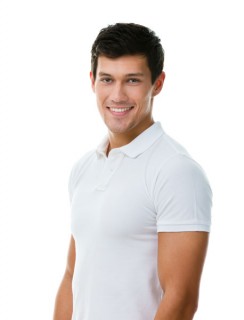 At Denchic Dental Spa in North London we think everyone deserves a smile to be proud of, so if the current colour of your teeth is making you frown, why not pop in to the spa for a teeth whitening consultation?
When you come into our North London clinic you will be seen by an experienced cosmetic dentist who will assess the nature of your tooth staining to check that teeth whitening treatment is the best option for your needs. As long as they agree that it is, they will talk you through your teeth whitening options.
1) Home whitening
You carry this procedure out yourself, using custom-made mouth trays and dental bleaching gel. All you do is put a little gel in the trays and wear them overnight for a fortnight.
2) Phillips Zoom whitening
This option is carried out by your dentist here in our North London spa. After shielding your lips and gums, they apply whitening gel to your teeth and use a special lamp to activate it. You just sit back and relax and hey presto, an hour later, brighter, whiter teeth.
3) Enlighten Evolution whitening
This combination teeth whitening system involves both home and in-chair whitening and produces amazing results.
The perfect way to treat yourself
Many young people are currently celebrating their A-Level results and preparing to head to university. It can be a daunting as well as exciting time, leaving old friends behind for the term and meeting lots of new people in a new city.
You will want to feel as confident as possible to make a good first impression. A bright, white smile can boost your self-image and with it your confidence. Because teeth whitening is one of the fastest procedures in cosmetic dentistry, it can provide just the smile boost you need.
Back to Blog