Teeth whitening: the perfect way to boost your smile
23rd February 2016
Teeth whitening is one of the most popular treatment options in cosmetic dentistry – and it's easy to see why. At Denchic Dental Spa in North London, we have helped many patients regain confidence in their smiles – and with it boost their self-esteem – with the help of whitening treatment. Read on to discover how you can join them. . .
Why teeth get stained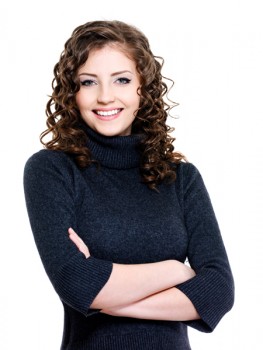 Think of what your teeth go through in an average day and it's not difficult to see why they can become stained. Dietary factors play a major part, with drinks including tea, coffee, red wine and cola being particular culprits, as do habits such as smoking. Some medicines and medicated mouthwashes can cause temporary staining of the teeth as a side-effect, and some medical conditions also result in tooth staining. Many people also find that as they get older, their teeth loose some of their natural bright white lustre. Teeth whitening treatment from a dentist is an excellent way to get that brightness back.
How treatment works
We offer three options for patients interested in teeth whitening at our North London practice: home whitening, power whitening here in the dental spa, and a combination of both. When you come into the practice for a consultation, your dentist will talk you through the options so that you can decide which will work best for you.
Whichever you choose, the basics are the same; teeth whitening involves the use of special dental bleaching gel to gently remove everyday stains from your teeth. When carried out by a dentist, or a hygienist on a dentist's prescription, this is a safe and effective method of brightening up your smile.
Home whitening involves placing a small amount of gel in custom-made tooth trays and wearing them overnight for about two weeks. Power whitening takes place here in the comfort of our North London practice, and takes just one hour.
Back to Blog