Teeth whitening: the perfect boost to your smile
22nd March 2016
Teeth whitening is one of the most popular cosmetic dental treatments available. At Denchic North London dental spa we offer several options for clients who would like whiter teeth, and as well as being a great standalone treatment we believe that whitening is an excellent addition to other treatments such as cosmetic orthodontics, leaving you with a smile you can't wait to show off.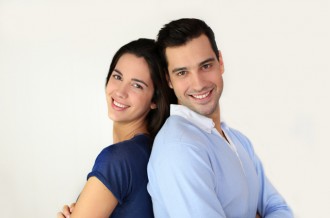 We offer free teeth whitening consultations at our North London clinic, during which one of our cosmetic team will examine your teeth and gums to ensure you are in full dental health, and will talk you through all the treatment options so you can choose the best one to fit your needs.
As with all cosmetic procedures, teeth whitening should only be carried out on a healthy mouth, to reduce the chances of side-effects such as sensitivity. Should your dentist spot any health issues, these will be treated first – so do remember to factor this into your plans if you want to whiten your teeth for a special occasion.
Teeth whitening is one of the fastest ways a dentist can make over your smile. Depending on which option you pick, treatment time ranges from a single, hour-long session with a cosmetic dentist here at our North London clinic to a maximum of four weeks at home. Factors that influence treatment time include the type and amount of staining, and your personal preferences.
Here are the three options Denchic offer for teeth whitening in North London:
Home whitening
Using custom-made lightweight plastic mouth trays and whitening gel, you carry out this treatment yourself at home (under your dentist's direction). Results will be seen in between two and four weeks.
Phillips Zoom Whitening
Carried out in our North London clinic by your dentist, this option takes one or two hours.
Enlighten Evolution Whitening
This combination treatment is fast and promises near zero sensitivity.
Back to Blog