Teeth whitening – the most popular cosmetic dental treatment
10th January 2017
Getting a brighter, whiter smile is something most patients can do with teeth whitening in North London at Denchic Dental Spa.
Teeth whitening is the most popular cosmetic dental treatment for many reasons that we can explore both here and with you when you come to our clinic in North London. Teeth whitening has been around for a long time. The Romans used to rinse their mouths with urine to enjoy the restorative effects of the urea. Fortunately, things have come a long way since then and we can offer you much more palatable options.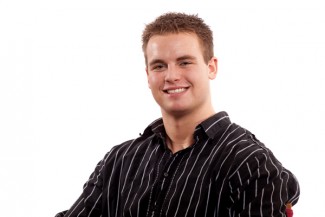 Simple and non-invasive
Teeth whitening is simple when compared with many other dental treatments. You have gel applied to your teeth in some way and then go ahead and wait for it to work. There are additional details we can fill you in on but these do not change the essence of the treatment. It does not require you to have any drilling, needles or any of the usual things that people associate with unpleasantness at the dentist.
You do need to have clean, healthy teeth before you begin. Even if you only need a simple polish or filling, it is best to get this sorted out at a regular check-up or appointment with your hygienist before you get going.
Plenty of choices
Your treatment can be done either at home or at our clinic in North London. Teeth whitening is achieved using a bleach that breaks down the stains on your teeth without having a significant impact on them. Some people can experience sensitivity during or after the process, but this can be mitigated by reducing the frequency of treatments or with special, additional products that correct the issue.
Big impact on your teeth and your life
The other great plus of whitening is how much of an impact you get for your efforts. This is why so many people are choosing it as their favourite treatment. Many patients can get lighter than their natural shade and still have teeth that look integrated into their face. Your teeth appear cleaner, healthier and younger. Also, because you're more likely to be smiling more, you'll be happier too!
Making an appointment with us to start the process is easy – just get in touch via our website or on the phone.
Back to Blog