Teeth whitening – the best way to brighten your smile for a special occasion
13th September 2016
Professional teeth whitening is an excellent way to boost your smile prior to a special occasion. Denchic Dental Spa in North London offers three options for teeth whitening, all of which are carried out under the supervision of a skilled and professional cosmetic dentist.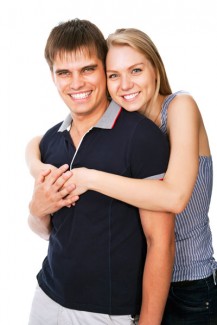 A dentist is the single most important element of your teeth whitening treatment, no matter which method you decide to use. In fact, the need for a dentist is laid down in law; dentists' governing body the General Dental Council classes teeth whitening is dentistry, which means that only a dentist can legally carry it out.
At Denchic Dental Spa in North London we are well aware of many products offered on the high street and the internet that claim to whiten teeth. Whilst products bought from a supermarket or chemist are likely to be safe enough, they are unlikely to work as you anticipated, meaning they are a waste of time and money.
Supposed teeth whitening products bought from the internet are much more dangerous. You cannot be entirely sure of their origin or of what they contain, so they must be avoided to prevent the risk of serious damage to your teeth, gums, or mouth.
The teeth whitening products used at our North London spa are tried, tested, and safe. A dentist will carry out a thorough health assessment before starting your course of whitening, because it should only take place in a healthy mouth.
Teeth whitening is one of the quickest cosmetic dental procedures around, whatever method you choose. At Denchic in North London, the three options for whitening are:
1) Home whitening
This involves the use of custom-made mouth trays and whitening gel, and is carried out overnight. This option takes two weeks.
2) Zoom power whitening
A single hour-long teeth whitening session is carried out by a cosmetic dentist here at our North London clinic.
3) Enlighten Evolution whitening
This option involves the use of custom-made whitening trays, and also features near zero sensitivity for maximum comfort.
Back to Blog