Teeth whitening: a fast way to a beautiful smile
19th April 2016
Teeth whitening from a cosmetic dentist is an excellent, quick, and safe way to boost the appearance of your smile. At Denchic Dental Spa in North London, we have successfully helped many clients to improve their smile and with it their self-confidence with the help of professional whitening treatment.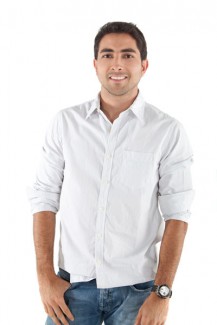 At North London spa Denchic we understand the desire for whiter teeth. Our teeth are easily stained by food and drink, lifestyle factors such as smoking, even by some medicines and medicated mouthwashes.
When it is carried out by a dentist, teeth whitening is a highly-effective, fast and efficient way to remove common stains, even those that are below the surface.
Why you need to consult a dentist
There are many products available online or on the general market that claim to whiten teeth, but we would advise you to avoid these. The products used by a dentist are extensively tested not just for efficiency, but also for reliability, safety, and gentleness on the teeth. Whitening products from other sources are highly unlikely to be tested to such a degree, and can sometimes contain dangerous levels of hydrogen peroxide (up to 300 times the legal limit in the worst cases) which, according to the Local Government Association, is the same as blushing your teeth with bleach.
Teeth whitening in North London
The products used at Denchic are safe, reliable, and gentle. They will be delivered by a qualified cosmetic dentist, who will assess your oral health prior to starting treatment, because whitening treatment shoulfd only be carried out on healthy teeth.
We offer three teeth whitening options at our North London spa:
Home whitening – this lasts about two weeks and uses custom-made whitening trays.
Zoom power whitening – this involves an hour-long session in the spa.
Enlighten combination whitening – this combines home whitening with a final in-clinic session.
Back to Blog