Teeth straightening without metal braces – it really is possible
31st May 2016
What if we told you that metal braces were not the only option for straightening your teeth? Far from it, in fact: at Denchic Dental Spa in North London, we offer a number of subtler methods designed to help you achieve the beautifully aligned smile you've always wanted, without the obvious problem associated with metal braces.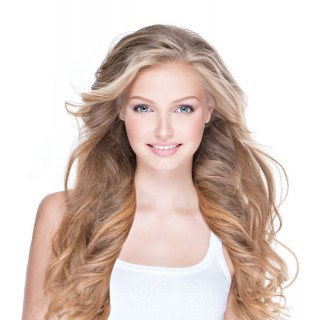 The problem with traditional braces
The obvious problem with metal braces is just that – they are very obvious, meaning you won't be able to hide the fact you are having treatment. Whilst this may not be a problem for teenagers at school or college, where braces are something of a rite of passage, for busy professional adults clearly visible metal fixed appliances may be far from ideal.
However, many adults dream of straighter teeth. One in four of us is unhappy with the way our smile looks; 13% of women and 34% of men in the UK admit to retouching every selfie they take before posting it online.
At our North London dental spa we believe that everybody deserves a smile to be proud of, whether for their selfies or to improve their confidence and interactions in their business or personal life. That's why we offer a number of subtler orthodontic options – both fixed braces and removable aligners.
When you come into our North London Dental spa for an orthodontic consultation, your dentist will perform a thorough examination as well as listening to what you want to achieve from treatment. They will then talk you through all of the relevant treatment options available at our North London centre.
Six Month Smiles
Cosmetic braces designed for rapid, mild correction of issues with the front teeth, Six Month Smiles comprise tooth-coloured wires and clear brackets.
Inman Aligner
Perfect for quick correction of adult relapse and front tooth protrusion, this single-use clear aligner works quickly and discreetly.
Invisalign
A series of clear aligners that you change every fortnight, Invisalign can correct a wide number of orthodontic concerns. You can take them out for short periods to clean and to brush your teeth.
Back to Blog