Summer is finally here: time for teeth whitening?
23rd August 2016
Teeth whitening is the world's most popular cosmetic dental procedure, and it's easy to understand why. Denchic Dental Spa in North London offers a number of options for teeth whitening treatment, which when carried out by a dentist is a safe, reliable, and fast way to boost the appearance of your smile.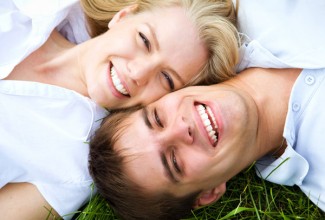 Like summer's days spent on the beach instead of slaving away in the office, whiter teeth is something we all dream of. Thanks to the advanced teeth whitening procedures available from Denchic Dental Spa in North London, if you've booked a last-minute break then you could be taking your new brighter, whiter smile with you.
It might be tempting to consider some of the plethora of other products out there that claim to whiten your teeth, so that you can save some money for your holiday. This is a very bad idea, and could end up being a costly mistake. At our North London spa we would strongly advise against it.
By law, only a dentist can prescribe teeth whitening treatment. A hygienist or a hygiene therapist may carry out the procedure on a dentist's prescription, but unlike direct access hygiene appointments you still need to visit the dentist first.
Beauty salons offering the treatment must be avoided at all costs, whilst products bought from the high street are unlikely to deliver on their grandiose promises. The only safe way to enjoy teeth whitening is to do so at a dental clinic, and at Denchic in North London we offer three whitening options:
1) Home whitening
You are fitted with custom-made mouth trays and given whitening gel to use at home. You place a small amount of gel in the trays and wear them overnight for two weeks.
2) Power whitening
This option is carried out here in our North London spa by your cosmetic dentist. A special lamp is used to activate the whitening gel, whilst you sit back and relax. Power whitening takes just one hour.
3) Combination whitening
As the name implies, you being with a two-week course of whitening at home, followed by a final session here in the spa.
Back to Blog