Straightening helps keep teeth healthy
18th December 2018
Have you ever wanted straighter teeth, so you can smile with confidence? If you have crooked or misaligned teeth, twisted or protruding teeth or have large gaps in your teeth, you may well have wanted dental treatment but put it off. Often this is due to the misconception that it's too late or that it's only a cosmetic issue. You may also have thought metal braces are going to really impinge on your image. In North London, braces come in a wide range of options, so get ready for all your misconceptions to be dispelled.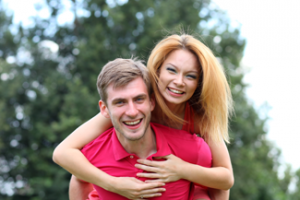 In North London braces at Denchic Dental Spa provide the chance to have straight teeth with minimal inconvenience. There are 2 forms of braces available, fixed and removable.In addition to this, most braces are now almost invisible or incredibly discreet. They come in clear or tooth-coloured varieties as well as braces that fit to the backs of your teeth, where they are hidden from view. Each brace has been created to adjust specific issues, meaning our dentists have a range of options that will straighten your teeth in as short a time as possible with minimal impact visually. A perfect example of this combination of technology and dental expertise providing bespoke braces is Invisalign.
How does Invisalign work?
Using 3D imaging we take a scan of your mouth. From here we can create an 'end destination' for the way you want your teeth to look. Your dentist will then plot incremental steps to your end smile,each step representing a bespoke aligner. This is sent away to the Invisalign labs in the USA to 3D print your clear aligners. All you need do is then follow the treatment plan, replacing each removable aligner every 7-10 days. These bespoke clear aligners are virtually invisible, extremely convenient since they are removable and require no additional dental intervention to prepare wearing the aligners.
This is just one example of the incredible innovation in braces in North London. To find out about your braces options book your consultation today as it's never too late to smile with confidence again.
Back to Blog