Straighten your smile with invisible braces in North London
14th November 2017
Are you looking for a discreet alternative to unattractive, metal braces? Do you want to enjoy a beautiful, straight smile in a shorter time? Luckily, dentistry has evolved over the years and there are now many options available for patients who wish to straighten their teeth without compromising their looks.
At Denchic Dental Spa, we understand that teenagers and adults are less likely to wear metal braces due to various cosmetic and practical considerations. Despite being more lightweight, modern braces are still visible and this can be an issue for many patients. Invisible braces in North London are discreet, comfortable and often have shorter treatment times that traditional braces.
Six Month Smiles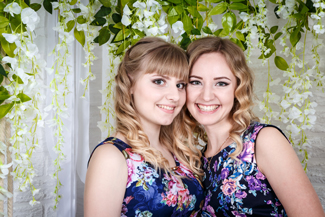 Six Month Smiles is an innovative treatment that uses tooth-coloured, fixed brackets and wires to help your crooked teeth move into their correct position over a period of six months or less. Six Month Smiles braces in North London use a small amount of force to shift your teeth into the desired position. They contain nickel-titanium wires that are discreet and apply constant pressure. However, unlike regular braces, these braces only focus on the front teeth and cannot alter your bite.
Invisalign
As the name implies, Invisalign aligners are made of almost invisible, high-quality plastic. Rather than being fixed to the teeth as metal or clear braces are, clear aligners are completely removable — for important social occasions, for eating, and, perhaps most importantly, for tooth brushing and flossing. However, you should wear them at least 22 hours per day every day for effective treatment.
Inman aligner
The Inman Aligner is a removable device that can be used to treat minor dental issues, such as twisted, misaligned or crowded teeth, on both the top and the bottom jawbone. Working similarly to a dental retainer, the appliance is very discreet – the only visible sign is a fine wire that runs across the front of the teeth. The Inman Aligner uses a coiled spring mechanism behind the teeth and a thin metal wire that covers the front teeth. These components work together, applying opposing forces to the front teeth and gently moving them into the correct position over a period of a few weeks.
Back to Blog