Slightly wonky is so easy to fix
13th February 2018
It's so easy to fix those slightly wonky teeth of yours that you pretend you don't mind about but secretly you can't stand. Do you put your hand over your mouth when you smile? Or smile with your lips closed? You may think you are fooling other people, but the message they receive when you do either of those things is that you are not a very warm friendly person. We know that's not the case, but humans are hardwired to use the smile as a gauge of whether someone is a friend or foe.
Gentle realignment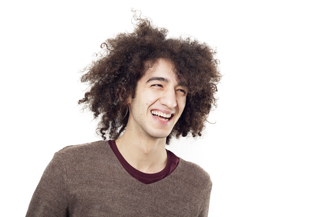 And yet, with the right braces in North London, from us at Denchic Dental Spa, your slightly wonky teeth would be a doddle to straighten out. It's the misaligned bites that take years and lots of discomfort to sort out. Mild to moderate misalignments of the front six teeth, known as the social teeth, only need gentle forces to nudge them into position. And at Denchic Dental Spa, we offer a range of braces in North London that have been designed specifically to realign mildly wonky teeth. One brand, the Inman Aligner takes only 6–19 weeks to realign your front teeth.
Discreet straightening
Maybe you have been putting off getting braces in North London because you think it would be worse to have to live with ugly train track braces on your teeth than the misalignment that you know you can put up with. We can understand that adults would rather not wear the metal braces associated with awkward adolescence, which is why our braces have discretion as one of their key selling points.
We have braces that blend in with your teeth so that they are not the first thing that people notice when they meet you.
One brand, Six Month Smiles, looks more like tooth jewellery than braces with its clear ceramic brackets and tooth-coloured wires, it could almost be a necklace for the teeth.
Another brand, Invisalign, is almost invisible once it is in place over your teeth.
To find out more about our braces in North London, why not come in for a consultation?
Back to Blog