Redesign your smile with discreet braces in North London
28th November 2017
In many cases, braces are still the best way to correct alignment issues with your teeth. Even though more and more adults are concerned about the appearance and function of their crooked teeth, they are less willing than teenagers to wear metal braces. Luckily, dental technology has come a long way and now offers alternative treatments that give the same results as conventional braces without the hassle of metal brackets and wires.
Our skilled cosmetic dentists at Denchic Dental Spa offer a number of discreet braces in North London, so that you can straighten your teeth without everybody knowing about it. After examining your teeth carefully, we will help you decide which treatment is best for you.
Six Month Smiles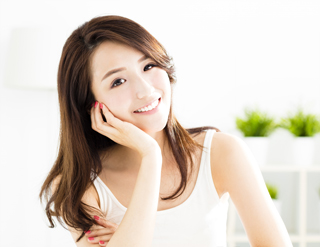 Six Month Smiles is an innovative teeth-straightening system that uses clear braces to straighten teeth in an average of six months. Unlike traditional braces, Six Month Smiles braces in North London blend in with your natural teeth and focus only on straightening the teeth that are visible when you smile. Six Month Smiles braces do not affect the position of your bite and for this reason, they are more comfortable to wear than regular braces. Six Month Smiles braces work for almost everyone and are ideal for patients who wish to improve their smile quickly. However, they will not correct seriously misaligned teeth.
Invisalign
Invisalign clear aligners provide an effective way to straighten your teeth while remaining virtually invisible. The system consists of a series of plastic, removable aligners that help position your teeth correctly within a specific period of time. Initially, we will have a consultation to discuss whether Invisalign is the right treatment for you and if you decide to proceed with the treatment, we will create your customised aligners. Simply wear them every day, taking them out to eat and brush your teeth, and you will have a confident new smile soon.
Inman Aligner
The Inman Aligner is a discreet, removable device that is ideal for the crowding and protrusion of the front teeth. This straightening system consists of a series of opposing coils that produce a squeezing force, effectively pushing and pulling the teeth into alignment.
Back to Blog