Reasons to be cheerful
26th September 2017
If you are down in the dumps because your wonky teeth are too embarrassing to allow you to smile, you will be delighted to know that, no matter how old you are, you can get your teeth straightened with braces in North London.
At Denchic Dental Spa, we have a range of braces in North London, one of which will be perfect for sorting out your alignment problems.
If you are an adult with wonky teeth, chances are that it is just the alignment of your teeth that is out of whack, rather than your bite. If it had been your jaws not lining up properly then you would have been able to have treatment on the NHS as a teenager. Maybe you did, but you didn't wear your retainer, and now your teeth have drifted out of line again.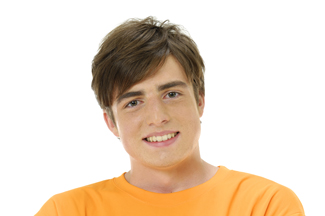 This is easily dealt with, and discreetly too. Over the past several years, dental researchers have come up with several great braces in North London that are far more discreet and comfortable, and often faster-working, than heavy-duty metal braces.
Inman Aligner
This is great for aligning your very front teeth that need straightening. It has two aligner bows that are spring-loaded for pressure. One goes in front of your teeth, the other behind them, and they work together to sort out all sorts of alignment issues. Treatments can be as short as six weeks, and because you use the same device as a retainer, it is cost-effective too.
Six Month Smiles
This is also designed for the front teeth, but this time the front six social teeth, which require a lot less force to move. This means that the brackets of this fixed device are much smaller, and are made of clear ceramic. The wires are tooth-coloured. Together they pull the teeth into alignment in an average of just six months.
Invisalign
Using pushing force rather than pulling, these clear plastic tooth trays come in a series of incremental steps. You wear each one for about two weeks, and then move onto the next. Average treatment time is about a year. These devices are removable for eating and cleaning, and are pretty much invisible once they are on your teeth.
Back to Blog