Protect your smile and get that special edge with braces in North London
29th August 2017
One of the first things we notice when meeting a new person is their smile. This is one of the reasons why it's important to look after our teeth as best we can. Brushing twice a day, flossing, using anti-bacterial mouthwash and visiting the dentist as often as recommended is important in keeping your smile looking and feeling great.
Sometimes we do need a little extra to give our smile that little boost it may need. Growing up many of us may have had treatment involving braces to make sure our teeth grow and develop properly.
Considering braces as an adult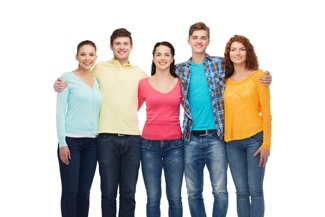 More and more adults are considering braces in North London for any amount of adjustment. New types of treatments can make this process a lot less stressful than traditional braces. In North London, at Denchic Dental Spa, we offer a range of treatments to suit you.
Many patients have had braces at least once in their life already, it's not uncommon to have braces twice in your lifetime. Here at Denchic Dental Spa, we focus on treatments that will improve the visual aspects of your smile, offering treatments that will get you fast, noticeable results.
The Inman Aligner will offer very fast results, usually being noticeable between 6-16 weeks of the treatment starting. Another great advantage of the Inman Aligner is that it's completely removable, so when eating or at social occasions you can simply take the device out, allowing you the same confidence as usual.
A treatment that has been growing in popularity in recent years is the use of clear plastic aligners. We offer Invisalign treatment, a trusted industry standard for this type of treatment. As the name suggests, Invisalign treatment is almost completely invisible, so the treatment will hardly affect your lifestyle at all.
This is another treatment that benefits from being removable, making meal times much easier. The treatment involves a series of clear plastic custom-moulded tooth trays that have a slightly different shape. The trays are changed every two weeks, gradually adjusting your teeth, with no interruption to your usual lifestyle.
Back to Blog