Minimising the impact of your braces in North London
29th January 2019
It's hard not to be self-conscious when you first get braces in North London. You are likely to be highly aware of the changes to your teeth even if everybody else isn't. At Denchic Dental Spa, we like to offer dental treatments that have as little negative impact as possible. We want all the experiences you have after treatment with us to be positive and to help you get noticed for all the right reasons.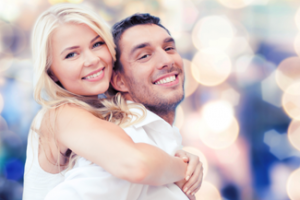 Braces in North London
With some of our treatments, it's easy to make this kind of promise. All the work is done in-house and it's just the stunning results that get seen in the outside world. However, teeth straightening inevitably requires you to wear some sort of equipment for a while to get the smile you want. With our range of braces in North London you can choose equipment that has minimal impact on your look, so you can feel reassured about how you will feel while wearing them.
What are your options?
We have three different braces options for you to choose from when you have realignment with us. It may be that you need to choose a particular option for clinical reasons in order to get the result you want. Whichever one you work with, we think you will be pleasantly surprised at the low-impact experience.
Six Month Smiles – this is perhaps the most visible of our options because you still have braces fixed to your teeth. However, the equipment is specially designed to blend in with your teeth in order to render it hard to see and certainly less visually impactful than traditional methods. As Six Month Smiles is fixed, it's a system that is easy to use and convenient for people who want fast results;
Invisalign – you have to be super-vigilant to spot someone who is wearing Invisalign. All you should see, when someone is using an Invisalign aligner, is the teeth underneath because they are totally see-through;
Inman aligner – another removeable method that is sometimes appropriate for minor work. All you can see with this method is a thin band of silver running the length of the teeth. It's hardly noticeable and, even though you can see it, it's neat and unobtrusive.
Back to Blog