How to take proper care of your braces in North London
19th February 2019
If you had braces recently, then you may be wondering how to take good care of them following your dentist's advice. Depending on the type of braces you are wearing you may need to adjust your oral hygiene routine to ensure that your teeth remain healthy and plaque-free throughout your teeth-straightening treatment.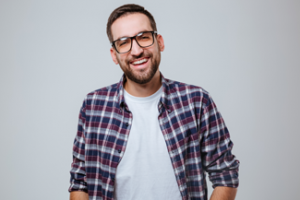 At Denchic Dental Spa, you will find a good selection of cosmetic braces in North London – whether fixed or removable. If you want to learn more about each of them, simply arrange a consultation appointment with one of our skilled dentists – we are here to help you make the best decision possible.
Brush and floss your teeth daily
Regardless of the type of braces you are wearing, you should brush and floss your teeth daily. Invisalign wearers have an advantage over other patients because they do not need to change their oral hygiene routine. Invisalign aligners are invisible, therefore they can be taken out every time you have to brush and/or floss your teeth. Patients with fixed cosmetic braces in North London, on the other hand, such as Six Month Smiles, should be careful enough to remove all food remains from around their brackets. This can be achieved with the help of a soft-bristled toothbrush or special equipment (i.e. interdental brushes).
Show up at your dental appointments
Again, your choice of teeth-straightening treatment will largely determine the amount of time you will have to spend in the dentist's chair. However, your dentist will want to monitor your progress every now and then and check if everything goes as planned. It is really important not to miss your regular dental appointments while wearing braces in North London.
Don't neglect your oral care while wearing braces
Taking care of your braces in North London while undergoing treatment is really important to prevent complications. Even if you wear the most effective cosmetic braces available, if you don't take good care of your teeth, chances are that your overall teeth-straightening treatment will be compromised. To learn more about braces and how to take good care of them, visit Denchic Dental Spa today.
Back to Blog