How to get your dream smile by combining discreet braces and teeth whitening
1st December 2015
A smile makeover combines two or more cosmetic dental treatments to achieve perfect results: teeth whitening plus adult braces is just one option available at Denchic Dental Spa in North London.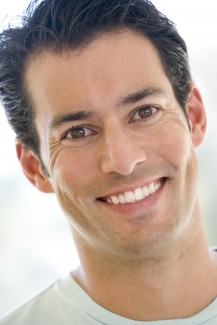 Straighter teeth and whiter teeth are two of the top items on many people's dream smile list. A smile makeover consultation enables you to work together with your dentist to pick the treatments that will really boost your smile. While some patients will need just one treatment, such as teeth whitening, others will benefit from combining two or more treatments to achieve the desired results.
Here we look at how the popular combination of braces and whitening treatment can work for you.
Braces for adults?
Think orthodontics and the first thing that springs to mind may be traditional metal braces worn by children and teenagers. While these are effective, they may not be compatible with the lifestyles of busy professional adults. Thankfully there are now a number of discreet alternatives available. Our experienced team of North London dentists at Denchic Dental Spa have many "invisible orthodontics" solutions at their disposal.
Depending on your needs, you may be recommended treatment with removable clear aligners, such as Invisalign, or with fast-acting discreet brace systems, such as Six Month Smiles. Discreet braces comprise tooth-coloured brackets and clear wires, so are not easily noticeable in daily life.
Teeth whitening options
Once your teeth have been straightened with aligners or braces, you'll be keen to show your smile off. For that real wow factor, why not consider teeth whitening treatment? The result will be a smile that truly dazzles.
At Denchic Dental Spa we offer two options for teeth whitening treatment: teeth whitening here in the comfort of our North London dental practice, or home whitening. In-practice whitening takes just one hour, while at-home whitening takes between two and four weeks. Whichever you choose, the result will be a smile to be proud of.
Back to Blog