How discreet braces and aligners can quickly and subtly straighten your teeth
17th May 2016
Metal braces aren't the only way for a dentist to straighten your teeth. At Denchic Dental Spa, North London, we have a number of far subtler options designed to realign your teeth without treatment being very obvious. We welcome adults for a no-obligation consultation to discover more about how these appliances could help.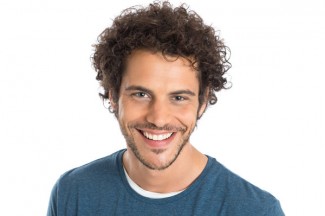 Modern braces
The field of orthodontics has seen a great deal of research and development over the past three decades. More and more adult clients are seeking out alternative methods of straightening their teeth, whether they never had the chance to undergo orthodontic treatment as a child, or they had treatment only to find that their teeth have since shifted back to their original position.
At Denchic in North London we listen to our clients' concerns about treatment, and we understand the obvious problem with standard metal braces for a number of adults. Whilst these traditional appliances provide a dentist or orthodontist with maximum control over the movement of each tooth, for the person wearing them they can have a big impact on your lifestyle.
Of course, the main thing about metal braces is that they are very obvious in your mouth, which to many adults is as bad if not worse than having crooked teeth. They are also generally thought of as being uncomfortable (although techniques and materials are advancing all the time) and are associated with lengthy treatment times.
That's why, at our North Londondental spa, we are proud to offer a range of discreet alternatives. In terms of fixed appliances, we use Six Month Smiles cosmetic braces. Designed for minor to moderate correction of issues with the front teeth (those in the smile line) these fixed appliances comprise clear and tooth coloured components, which means they blend into your mouth. As the name suggests, treatment takes, on average, just six months.
North London aligners
At Denchic North London we also offer clear aligners as an alternative to braces. These devices are all-but invisible in day to day life, fitting comfortably over your teeth. You can take them out to eat and to clean, which is good for dental hygiene.
Back to Blog