Great discreet braces in North London
20th November 2019
If you have decided that now is the time to get your teeth straightened, then you may be wondering what you are letting yourself in for. Are you going to have to go through long months of metal braces in your mouth, making it hard to eat and giving you sore patches inside your lips and cheeks? At Denchic Dental Spa, we can offer you alternative braces in North London that have been designed to be comfortable and discreet. Let's take a look at a couple of them here: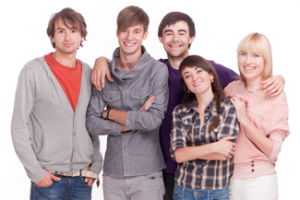 If you made it through your teenage years without your dentist saying you had to get your teeth straightened or else, then chances are you don't have complex alignment issues. Chances are also that your wonky teeth are among the first 6-8 at the front of your mouth. If this is the case, then Six Month Smiles could be the braces for you.
Six Month Smiles uses the well-documented alignment mechanics associated with traditional metal braces but the way they are used has been updated to give you 21st century straightening. Instead of large metal blocks, you will have smaller, clear ceramic brackets cemented onto your teeth. And instead of multiple wires, you will have just one, with a narrower gauge and coated in tooth-coloured material. This combination is designed to blend in with your teeth, and from a distance, Six Month Smiles braces can barely be seen. Up close, you can see them, but they are not unpleasant to look at. More like tooth decorations than braces.
Six Month Smiles uses gentler forces than traditional braces in North London and works very well on mild to moderate alignment issues.
The Inman Aligner
This is a removable device that straightens the front teeth only. It has 2 spring-loaded bows. One goes in front of the teeth and the other goes behind them. They use opposing forces to bring the teeth into alignment. Treatment with the Inman Aligner takes 6-18 weeks. You take the aligner out to eat, which means cleaning your teeth is easy. Plus, it doubles up as a retainer, which makes this device even more cost effective.
Back to Blog