Enhance your dental alignment
12th June 2018
You'll have a more appealing smile after you straighten your teeth. Plus, improving your dental alignment can raise your standard of oral hygiene, and so lower your risk of developing gum disease and tooth decay. In North London, braces will straighten your teeth without causing too much visual impact while treatment is ongoing. At Denchic Dental Spa, we have a great range of comfortable, low-visibility braces that will efficiently improve the alignment of your teeth.
Reasons to have braces in North London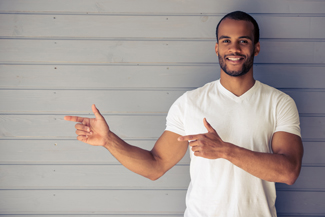 Misaligned teeth can lead to dissatisfaction with your overall appearance. If you feel the need to hide your mouth when laughing or having a picture taken, it might be time to think about braces in North London. Even small imperfections can become ongoing sources of cosmetic worry.
Our tactful treatments are designed to spare you from unnecessary social and physical discomfort. By using tooth-coloured and transparent materials, our realignment appliances remain discreet while they give you a smile you'll be happy for people to see.
Variety of methods
At your initial consultation, we'll assess your teeth, and recommend the appropriate method of achieving the realignment you desire.
Six Month Smiles could be the braces for you. This treatment uses clear brackets and wires coated with tooth-coloured material. They are used to adjust the most visible teeth, those at the front of your mouth. Because the movements it makes are quite small, moving your teeth can appear to be quicker than it would be with other types of braces in north London.
Another option is Invisalign. In this treatment, we provide you with a series of bespoke aligners, made from detailed 3D images of your teeth. You will wear a set of these aligners made of transparent plastic for about 7-10 days, before moving on to the next set in this incremental series. They fit snugly over your teeth, rather than attaching to the enamel surfaces, so you can remove them at mealtimes or when you need to clean your mouth.
Dental future
It can take a while to feel the benefit of having braces in North London. The good thing is that the oral health and cosmetic advantages will last for many years longer than the treatment.
Back to Blog