Do I need to wear metal braces if I want straighter teeth
12th April 2016
Metal braces are not the only option if you want to straighten your teeth. At Denchic Dental Spa in North London, we offer a number of more discreet orthodontic treatment options, designed to give you the straighter smile you've always wanted with minimal impact on your day-to-day life.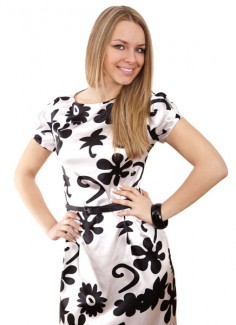 Why you should straighten your teeth
An increasing number of adults are contacting our North London dental spa with a view to straightening their teeth. As well as the obvious aesthetic benefits this can have, and the accompanying boost to your confidence, straighter teeth are also generally healthier teeth, because they are easier to clean, and because the forces of biting and chewing are more evenly distributed in your mouth.
What is discreet orthodontics?
Orthodontics is the specialism that deals with the alignment of teeth, and with the bite (the way your jaws meet together). Discreet orthodontics uses either fixed appliances – braces – or removable one – aligners – to move your teeth into a better position, eschewing the need for obvious metal braces.
There have been rapid advances in discreet orthodontic treatment in recent years. At our North London clinic, we offer both discreet braces and clear aligners. The best option will depend on your clinical need and your individual preferences, and will be discussed by your dentist when you come into our spa for a consultation.
Your North London treatment options
Six Month Smiles
Six Month Smiles are cosmetic braces designed to work quickly and subtly. They focus on your front teeth and comprise tooth-coloured and clear components, meaning that they blend in with the natural shade of your teeth.
Invisalign
Invisalign is a system of clear, removable aligners that guide your teeth into a new position. The aligners are near-invisible to the untrained eye.
Inman Aligner
The Inman Aligner is a single, removable, clear aligner specifically designed to correct crooked or protruding front teeth.
Back to Blog