Discreet alternatives to traditional metal braces in North London
12th December 2017
If you want straighter teeth but are concerned about how you will look with metal braces, there are now alternative ways to achieve your goal. Modern dentistry has developed over the years and there are now many treatments tailored to the needs and concerns of adult patients.
At Denchic Dental Spa, we believe it is never too late to invest in your oral health. Adults who are looking to straighten their teeth can work with our experienced dentists to choose from a wide range of treatment options that are customised to fit their lifestyle with minimum impact on their professional or personal lives. From Invisalign aligners to Six Month Smiles, discreet braces in North London can improve the appearance of your smile without the hassle of metal brackets and wires.
Invisalign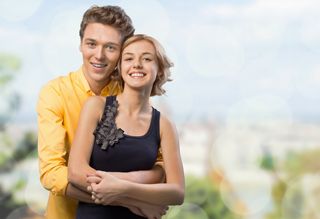 Invisalign is an innovative teeth straightening treatment that uses a series of virtually invisible, removable, and comfortable aligners that allow you to smile more during your treatment as well as after. Invisalign aligners are created with 3D computer imaging technology in order to allow your dentist to monitor your treatment from beginning to end. Not only are the aligners virtually invisible, they are removable, so you can eat and drink what you want while in treatment. Plus, brushing and flossing has never been easier.
Six Month Smiles
Six Month Smiles use tooth-coloured brackets that are placed on your teeth, and wires that connect each bracket, just like traditional metal braces. These tooth-coloured brackets and wires make it more difficult for people to see them. Unlike traditional metal braces, Six Month Smiles braces focus only on your front teeth and do not alter your bite. Average treatment time is only six months.
Inman aligner
The Inman Aligner is a viable option for crowded or protruding front teeth. This removable device is fast, very safe and great value for money. The Inman Aligner helps move your front teeth in a matter of weeks using a system of coil springs that power two aligner bows that gently oppose each other.
Book your appointment
If you want to learn more about discreet braces in North London, contact our friendly team today.
Back to Blog