Cosmetic braces: the perfect way to straighten your teeth
19th January 2016
Cosmetic braces are an ideal option for adults who want straighter teeth, or teenager who would like to correct alignment issues without having to wear metal train-track braces. Here at Denchic Dental Spa in North London, our dentists have a number of cosmetic brace treatments available. These will straighten your teeth quickly and discreetly, so the world doesn't need to know you are having treatment until you unveil your beautiful new smile.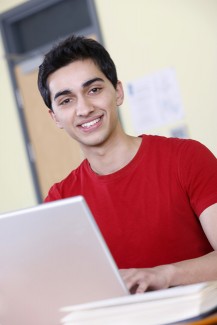 It's important to remember that straighter teeth are healthier teeth, because they are easier to keep clean. That means that cosmetic braces can help improve your health as well as the aesthetic appearance of your smile.
Braces remain the most common and most effective way of straightening teeth. However, at our North London dental practice we understand that in the modern world many people would like to straighten their teeth discreetly, without having to endure a mouth full of metal for several months.
If this sounds familiar to you, it's worth booking an appointment with a cosmetic dentist at Denchic's North London dental practice. They will carefully assess you to ascertain whether discreet braces or clear aligners are the best course of treatment.
At Denchic we are proud to offer treatment using Six Month Smiles. This treatment combines the latest orthodontic innovations and techniques with thoroughly modern clear braces to move your teeth quickly, gently and discreetly.
Six Month Smiles use the technology and principles of orthodontics that have been developed over many years, then modernises them by using tooth-coloured wires and clear brackets to move your teeth without everyone being able to see you are having treatment.
As the name suggests, the average treatment time with Six Month Smiles is just six months. They work so quickly because, unlike standard braces, they only focus on the front teeth – those that show when you smile.
Back to Blog