Choosing teeth whitening
21st February 2017
Teeth whitening is a popular cosmetic dental treatment. More patients are now taking control of their look and adding a beautiful smile to their list of beauty goals. It is fast, effective and can have a strong impact on your confidence particularly if you have been living with stains on your teeth for years.
At Denchic, North London, teeth whitening is something we offer to our patients on a regular basis so we know how positive it can be for people. We are skilled at guiding you through the process and providing the right advice for you, whatever your circumstances.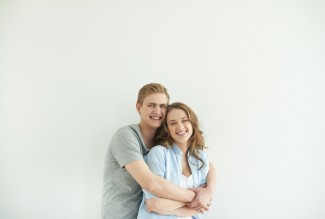 The patient experience
The first thing your dentist will do when you want to opt for teeth whitening in North London is check your teeth and gums. They are looking to see that they are in a good state of health. If you need a little work, a polish or have any potential issues then it is best to get these seen to first.
Once you are ready to go, you have a number of options to choose from. We offer patients teeth whitening in North London at our clinic or you can choose to treat yourself at home. In either case, we provide all the equipment you need and give you plenty of details about what will happen and what to expect.
Impact on your life
Having any kind of cosmetic treatment is designed to lift your look and boost your confidence. When you have your teeth whitened, you can smile with renewed self-assurance. This is because we associate white teeth with youth, health and vitality.
After your treatment, you are more likely to spend time looking after your smile so it could have a positive impact on your dental health as well.
Effort required
One of the reasons why so many patients choose teeth whitening is that there is very little effort involved in treatment. The process is easy. If you experience any side effects at all, it is likely to be a slight increase in sensitivity that usually goes away by itself once you stop treatment. It is also on the lower end of the scale when it comes to costs that are usually incurred when you have a cosmetic treatment. This makes it accessible for more people.
Back to Blog