Braces in North London: feel proud of your smile
28th August 2018
Are you ashamed of your smile? If you are, you aren't alone. Many adults hold back from fully revealing their pearly whites or throwing their head back to laugh because of crooked, crowded or gapped teeth.
Here at Denchic Dental Spa, we think is a real shame, because these days it's so easy to correct this with cosmetic braces in North London. Why is it worth having a grin to be proud of? Let's take a look: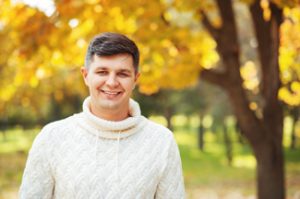 Happiness juice
When we smile, our brain releases neurotransmitters such as serotonin and dopamine. These are the feel-good chemicals. These are what give us that warm, fuzzy feeling that everything is right with the world. If you are afraid to smile, you are missing out on your own personal stash of happiness juice.
Give yourself a boost
Even the most confident among us needs a little boost now and again. And if you are unhappy with your smile, you are already starting at a low ebb as far as self-esteem goes. So, why spend hundreds on clothes that will wear out when you could invest in yourself and your smile that will be with you for the rest of your life with braces in North London?
Building trust
We all have to relate with others. Even if you stare at a computer screen all day for your job, you still have to talk to people in shops, pass others on the street and chat to your dentist. If you want to have a full social life, by which we mean meaningful friendships rather than partying all night, a smile is essential. Human beings are hard-wired to respond to a genuine smile: we can't help it. When the person we are with smiles freely, without thinking, we feel them to be a warm, friendly and trustworthy person. It's part of our survival mechanism to recognise who it's safe to trust. Without this, you could be closing all kinds of doors in your personal and professional life.
Find out more
Talk to our teeth straightening dentist about how cosmetic braces in North London could bring back the full brilliance of your smile.
Back to Blog