Braces in North London: are they worth the wait?
20th September 2016
Getting braces might seem like a big decision to make. Apart from the trips to the dentist there's also the everyday care of your braces. Many adults are put off by the idea of having braces after their childhood has gone, and are afraid of any possible stigma that may go with having braces in adulthood. However, due to a great number of changes in technology and due to demand, a great variety of teeth-straightening methods and technologies are now available.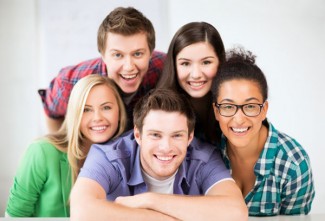 At our practice, Denchic in North London, braces are no longer a matter of wire frames. Advances in technology have meant that there are lots of options for straightening teeth. What this means for patients is that there are a whole range of braces available – some clear, some very discrete. So while the process may take upwards of 6 months to 2 years or more (depending on the scale of the problem) the results are worth the wait, and even better, there may be a solution available which is stigma-free!
Aren't braces painful?
We have treated a number of patients in north London who wanted straighter teeth. What surprises many people is how painless the while process is. Apart from the occasional rubbing or wear, for our patients in North London, braces can be an effectively pain-free experience. No invasive surgery is required and most braces can be simply and effectively applied.
But don't take our word for it! On our website you can see many testimonials from people whose lives and smiles have been transformed by this simple process. What people remark upon the most is the renewed confidence they feel walking around after their braces come off, with a set of straight teeth that not only look good but are now also easier to clean.
Are braces right for me?
You are welcome to call or visit us at our practice to find out more about the range of orthodontic treatment we offer to our patients in North London. Braces don't have to be ugly or expensive, gone are the days when braces mean just train tracks and not being able to eat certain foods for months on end!
Back to Blog