Braces and aligners to straighten your teeth, on your terms
16th August 2016
Metal braces can be a scary concept it you're an adult. They just aren't compatible with a professional adult lifestyle, which is why at Denchic Dental Spa in North London, we are pleased to offer some more discreet ways to realign your teeth, using subtle fixed braces or clear, removable aligners.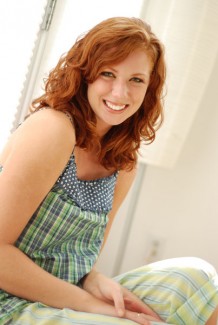 Clients come to our North London dental spa for a variety of reasons, but straighter teeth is high up on many people's smile wish list. Whether they missed out on orthodontic treatment when younger, or wore their braces but neglected to wear their retainer so that their teeth moved back out of position, an increasing number of adults are searching for subtle ways to straighten their teeth.
If this applies to you, then you should look no further than Denchic Dental Spa in North London. We use both discreet fixed appliances and removable ones that nobody will notice to correct a wide range of issues.
North London braces and aligners
Six Month Smiles
Six Month Smiles are a very popular system of cosmetic braces, which are designed to blend in with your teeth so that the majority of people won't spot them in everyday life. Whereas standard braces comprise very obvious metal brackets and wires, the brackets of Six Month Smiles are made from clear ceramic, whilst the wires are tooth-coloured nickel-titanium. They are so subtle that they have to be seen – or, rather, not seen – to be believed.
Six Month Smiles braces are designed for mild to moderate correction of the front teeth – which is what the majority of people who come to our North London dental spa are most concerned about. This enables them to work quickly as well as discreetly, with six months being the average treatment time.
Invisalign
Invisalign offers an alternative to fixed braces. This treatment sees your dentist fit you with a series of clear, removable aligners, which fit snugly over your teeth and guide them to a better position. You change your aligner every fortnight as your teeth move.
Inman Aligner
The Inman Aligner rapidly corrects issues such as protrusion with the front teeth. It often works in just weeks.
Back to Blog