Brace yourself for bright smiles in North London
16th May 2017
Cosmetic braces are a great choice if you are an adult who would like straighter teeth, or the parent of a self-conscious teenager who would like to correct alignment issues, without having to wear metal 'train track' braces.
Here at Denchic Dental Spa in North London, braces come in a variety of forms, each aiming to fulfil a particular alignment issue or lifestyle need. These braces can straighten your teeth discreetly and quickly, without them dominating your mouth and making them the first topic of conversation with everyone you interact with.
Why bother?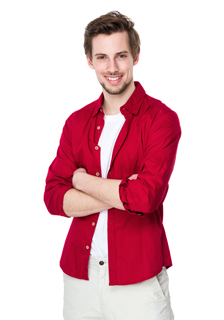 If you only have mildly misaligned teeth, you may think that getting them straightened with braces in North London makes you vain, so you will be glad to hear that this is in fact an act of self-care on several levels.
From an oral health point of view, straighter teeth are easier to keep clean. Straightening your teeth will therefore reduce your changes of tooth decay and infection, and needing to invest in expensive replacement options such as dental implants.
On a mental wellbeing level, having straight teeth will probably increase the amount of smiling and laughing you do. This increases your serotonin levels, making you feel happier and helping to smooth your path through life.
One of the treatments we offer is called Six Month Smiles, which combines the latest teeth straightening innovations and techniques with principles that have been developed over many years. This means you will know that the engineering will work and your teeth will move in a predictable manner. Using small clear ceramic brackets and tooth-coloured wires will make your braces almost unnoticeable.
Along with these discreet treatment materials comes a much shorter treatment time, taking, on average, just 6 months, hence the name of these braces in North London. Six Month Smiles work so quickly because, unlike standard braces, they only focus on the front teeth – those that show when you smile.
If this sounds like something that you would be interested in exploring, it's worth booking an appointment with us. We can carefully assess you to ascertain whether Six Months Smiles would work for you, or whether another braces system would be a better option.
Back to Blog