Better-looking teeth
12th September 2017
At Denchic Dental Spa in North London, braces improve the aesthetic appeal of your teeth as well as help you to maintain good overall oral health. Straighter teeth are much easier to keep clean. Modern methods of realigning the teeth can often be surprisingly discreet, and relatively speedy, depending on the complexity of your needs. You might be able to achieve a great-looking smile and improved dental function with less disruption than you imagine.
Modern appliances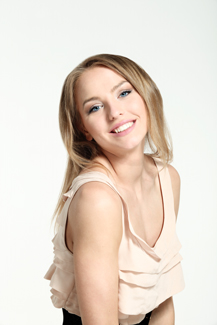 We offer a range of modern appliances to suit all the reasons our patients seek braces in North London. Whether it's protruding front teeth making you feel self-conscious, or dental crowding making your mouth look and feel awkward and hard to keep clean, our friendly dental professionals will talk to you in detail about the ways our different treatments can benefit your dental appearance and oral health.
Different functions
For relatively straightforward cases of tooth realignment, a treatment like Invisalign might be suitable. In this treatment, a series of clear plastic aligners is customised to your needs. You will wear one of these aligners for around two weeks, before moving on to the next one. Because each one of them is a slightly different shape, your teeth will be gradually guided into new positions. The aligners can be removed during mealtimes and while you brush your teeth. Popular with professional adults, the aligners' transparent plastic helps them to stay discreet while your treatment is in progress.
For more complex realignment requirements, you may need to wear braces made of wires and brackets that are attached to the teeth for the duration of the treatment. With Six Month Smiles, the wires are tooth-coloured, while the brackets are transparent. Returning to the dentist regularly, to have adjustments made and to ensure everything is kept on track in North London, braces like these put gentle pressure on the teeth to optimise their orientation. Afterwards, the mouth is easier to clean because there are fewer awkward spaces in it, and your teeth's new positions mean dental function is more efficient, while the risk of jaw strain is reduced.
Back to Blog