Be photo ready
11th October 2016
Snap! When was the last time that you were pleased with a photograph of yourself? Are you sick of having a relentless yellow tinge to your teeth?Do you long for that bright, white, photo-ready smile? No more filters, show off that brilliant white smile.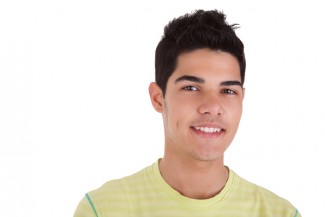 If you are self-conscious about the discolouration of your teeth, you are not alone. Discolouration can be caused by many things, from that morning cup of coffee, smoking, eating the wrong things – or even hereditary conditions that simply cannot be helped.
In North London, teeth whitening is not just reserved for the rich and famous.It is ready available in a cost-effective and convenient way on your doorstep at Denchic.
Here at Denchic, North London, teeth whitening is something we consider to be our forte.We understand that undertaking any cosmetic dentistry procedure takes considerable thought. At Denchic, we endeavour to make sure that every step of your treatment is as special and individual as you are.From the second you arrive at our luxurious, modern dental practice, our friendly reception and dental staff will look after your every need and address any concerns you may have.
Your choices
At Denchic, we offer you two choices for your teeth whitening procedure. For both, you will undertake a comprehensive consultation and be assessed by a dental professional as to the type of staining your teeth have.
You will then have customised tray created by your dentist, which is designed to fit snugly over your teeth.The teeth whitening process is activated by a carefully formulated bleaching agent, which is inserted into the customised tray for treatment.
You can either choose to have this treatment administered at your dental practice by one of our highly trained professionals, or we can prepare a tray for you to wear overnight at home for a more gradual effect.
The results are a tried and tested success story, proven by the increasing popularity of our teeth whitening in North London.
We have a transparent pricing structure, which is shown clearly on our website.If you have any further questions or queries, please do not hesitate to contact one of our friendly Reception staff who will be happy to help you.
Back to Blog