Be happy with your smile
26th June 2018
It's one thing to buy a pair of shoes that don't quite suit you. You can wear them every now and then or sell them on eBay. It's a whole different ball game to have a smile that you aren't really happy with. You have to wear your smile all day every day. You can't eBay it and get another one, but you can transform it into the smile you have always wanted with braces in North London.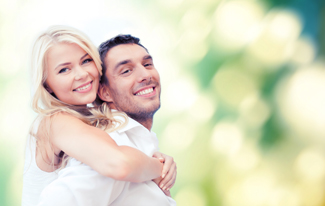 Braces in North London don't have to be heavy-duty metal contraptions that take over your mouth for a couple of years. If you've made it to adulthood without being offered NHS braces, chances are that you have a mild to moderate misalignment of your teeth that cosmetic braces in North London can correct.
Here at Denchic Dental Spa, we have the three big brands of cosmetic braces on offer. If you choose clear braces in North London with us, you can get a 15% discount. Not only that, but we offer a complimentary whitening treatment and a scale and polish at the end of every treatment so that you can really celebrate the day you officially reach alignment. This is when your braces come off if you chose to work with a fixed method.
Six Month Smiles
This brand of fixed braces has small brackets made of clear ceramic. The single wire is finer than on traditional braces and it is tooth-coloured. The braces blend into your teeth and the average treatment time is only six months. These braces are designed to correct your front six to eight teeth only.
Invisalign
This brand is the original clear aligner which uses a series of very thin see-through plastic aligner trays that look like precisely fitting mouth guards. Each one is slightly different, exerting a pressure on your teeth that nudges them a tiny bit of the way to alignment. The average treatment time is a year for these removable aligners.
Inman Aligner
Two spring-loaded, transparent aligner bows sandwich the front teeth and take 6-18 weeks to realign them.
All braces treatments require an indefinite period with a retainer to keep the teeth in place after treatment.
Back to Blog