Attractive, discreet braces in North London
21st November 2017
When was the last time someone looked at your teeth and you felt embarrassed? Do you feel that your crooked and misaligned teeth attract negative attention? Teeth are really important because they can make or break a first impression. However, most are adults do not decide to have their teeth straightened because they do not wish to wear metal braces.
Luckily, dentistry has come a long way and patients are now able to straighten their teeth discreetly with braces in North London. At Denchic Dental Spa, we offer a variety of technologically advanced braces that still produce excellent results, but without the look of metal.
Invisalign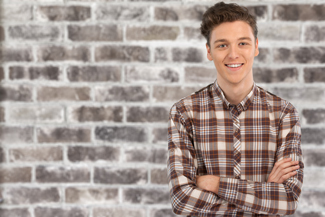 Invisalign is an alternative to metal braces that consists of a series of clear, removable aligners. You wear each one for 7-10 days. These custom-made aligners will progressively and gradually move your teeth into place. The number of aligners required depends on how much straightening your teeth need and treatment time is different for each individual.
Six Month Smiles
Instead of using dark metal brackets and wires which show up against the colour of your teeth, Six Month Smiles braces in North London consist of translucent brackets and tooth-coloured wires. These are far less obvious than traditional braces. Six Month Smiles braces focus on just your front teeth, exerting gentle but constant pressure on them. More importantly, Six Month Smiles braces will straighten your teeth and give you a beautiful smile in 4-9 months, with six months being the average treatment time.
Inman aligner
The Inman aligner has been used for quite some years now, but it has recently gained popularity due to its advantages over metal braces. This simple removable appliance works much like a standard retainer but uses an innovative alignment system of contrasting forces to correct misaligned or crooked teeth. Results can be seen in only a few weeks.
Learn about your options
We suggest you book an appointment at Denchic Dental Spa to learn more about all of the different types of braces in North London. Contact us today and get started on the journey to a beautiful, healthy smile.
Back to Blog