Attractive and discreet adult braces in North London
27th February 2018
Dental technology has advanced significantly over the past years, and now adults have a number of discreet, comfortable and attractive teeth straightening options to choose from. Having braces is no longer something to be embarrassed about. However, before you commit, it is important to know which treatment options are available, and a good fit for you.
At Denchic Dental Spa in North London, braces come in different types and forms. In addition to standard metal braces, we offer a good selection of technologically advanced treatment options that produce great results, but without the look of metal. Our experienced dentists will examine your teeth thoroughly and help you decide which treatment is right for your situation.
Invisalign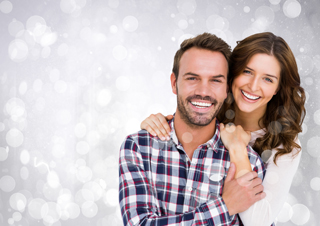 Invisalign is an innovative teeth straightening method that involves multiple clear aligners, that you wear in a scheduled order to achieve the desired result. Invisalign aligners are made of clear plastic and most people will not even know you are wearing them. Moreover, they are removable and can be taken out easily in order to eat and clean your teeth. However, Invisalign braces need to be worn at least 22 hours per day and for this reason, they require a high level of commitment. Invisalign is generally a viable option for most patients; however, it may not be suitable for all cases.
Six Month Smiles
Six Month Smiles is a teeth-straightening system that uses clear ceramic brackets and tooth-coloured wires that are barely visible. Just like regular braces, they will move your teeth into their correct position over a period of six months (or less). However, unlike metal braces, Six Month Smiles braces in North London only focus on the front teeth and do not alter the bite. Six Month Smiles braces are ideal for patients with mild teeth straightening problems, who wish to straighten their teeth quickly and reliably.
Inman Aligner
Like Invisalign, the Inman Aligner is a clear, custom-made, removable aligner. Because the aligner is transparent, it is very difficult to spot. While Invisalign is typically recommended for mild to moderately crooked teeth, the Inman Aligner can treat crowded and protruding teeth. Inman Aligners can also benefit patients whose smiles have lapsed because they stopped wearing their retainers.
Back to Blog