Are braces for me?
18th April 2017
Let's set the record straight. The world of dental braces has undergone a big change. Long gone are the days of fixed, unsightly metal braces and lengthy, uncomfortable treatments. Technology has enabled a revolution in the design and application of braces, widening the choices available as well as shortening treatment times. At Denchic Dental Spa in North London, braces are what we know well. Come and join the dental revolution and say goodbye to old fashioned braces and hello to a brighter, healthier smile.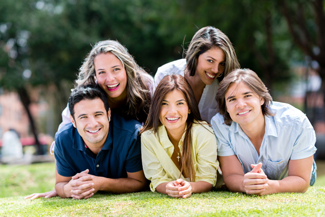 Six Months Smiles is here to help
Six Month Smiles is a popular choice for braces in North London. There is an abundance of benefits to Six Month Smiles, so it's no wonder this has become one of our bestselling treatments. Initially, when our clients hear about the Six Month Smiles treatment they often presume it is similar to traditional metal braces.
Granted, there are aspects of the treatment that are similar, such as their transformative technique through the fitting of wires and brackets, but this is where the similarity ends.
Six Month Smiles focuses on your front teeth, where the cosmetic benefits are most obvious. This targeted approach decreases the length of treatment times and also means teeth seldom need to be extracted prior to treatment. This means that there are even fewer risks of causing damage to your teeth.
Another benefit is the efficiency of Six Month Smiles braces in North London. The clue is in the name, as they do usually take, on average just 6 months. In some cases, they may take up to 9 months, but this is still a quick and efficient time frame compared to traditional braces.
Six Month Smiles are also an unobtrusive answer to braces in North London. The special nickel titanium wires are tooth-coloured and so more easily blend into the background of your teeth.
Can adults have them?
There is a preconception attached to braces that only teens can have them. Denchic Dental Spa can reveal that this is not the case. Six Month Smiles can fit straight into your life as a busy adult, whether you're a full-time parent, or a dedicated professional.
Back to Blog