All about the brace
25th December 2018
If you grew up in the 80s you will no doubt have negative associations with braces. Many people were put off as teenagers, believing they would look like Metal Mickey and never be visible to the object of their desire. Finding yourself in your mid 40s, or to be honest, any age beyond your teenage years, you may well be regretting the decision to put it off. Yet, now you have bosses to impress, functions and parties to attend and dates to go on, so the idea of braces will still be off putting. However, in the 30 plus years since the 80s, braces have come along way. For people in North London, braces no longer have to be an eyesore.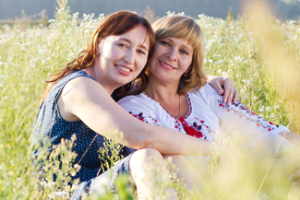 Adult braces in North London
The braces available today have a range of benefits that were not available in the past. Some braces are almost invisible or at the very least more discreet. Some options are removeable, and others are incredibly quick at fixing smiles. Here is a roundup of the top brands of adult braces in North London.
Six Month Smiles
These are highly cost-effective braces that target your front teeth. They are the most alike to traditional braces, as they have brackets and wires fixed in place. The brackets are completely clear, and the wires are tooth-coloured, creating a discreet look. They adjust misaligned teeth in 4-9 months.
Inman Aligner
This efficient brace targets only your top and bottom front teeth. It's perfect for protruding teeth and gently applies pressure using spring loaded aligner bars. The brace itself comprises of a single visible wire and a clear aligner. In addition, this clever brace can give you results in as little as 6 weeks.
Invisalign
This is great for overbites, underbites, crossbites and small misalignments. This is not truly a brace, it is more accurately a pair of clear plastic aligners. Due to the way Invisalign is 3D-printed to fit the contours of your mouth, it does not need any fitting by a dentist. It is transparent and can be removed on occasion. If in doubt, talk to us here at Denchic Dental Spa in North London. Braces could give your smile a new lease of life.
Back to Blog