Aligners and braces: teeth straightening for adults
5th July 2016
Adult teeth straightening can be achieved with braces (fixed appliances) or aligners (removable appliances). Denchic Dental Spa in North London offers a number of orthodontic solutions for adults who want to straighten their teeth without the need for obvious metal "train-track" braces.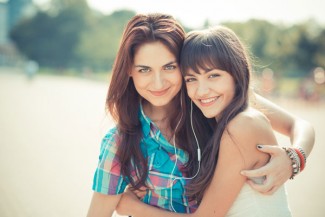 Tooth alignment is one of the primary concerns with UK adults who are unhappy about the appearance of their smile. At our North London dental spa we believe that everyone deserves to be happy with their smile, never feeling the need to cover their mouth with their hand when they laugh or smile in public. If the alignment of your teeth is stopping you from flashing a genuine, heartfelt smile in social situations, we invite you to join us at Denchic North London for a tooth straightening consultation.
Both braces and aligners have their benefits. At our North London dental centre we want every client to be happy with their choices regarding treatment, so after a clinical consultation and a chat about what you want to achieve, your dentist will discuss the pros and cons of all relevant treatment options with you.
The orthodontic systems available to clients at Denchic North London are:
Six Month Smiles
If, like the majority of adults, your primary concern with tooth alignment is about your front teeth (those in your smile line) Six Month Smiles cosmetic braces could be the perfect treatment for you. Comprising clear ceramic brackets and tooth-coloured nickel-titanium wires, Six Month Smiles braces improve the alignment of your front teeth both quickly and discreetly.
Inman Aligner
The Inman Aligner is an all-in-one appliance that is a good choice for protruding or crowded front teeth, and cases of adult relapse. Using gentle special forces, this single-use aligner quickly improves tooth alignment. Acting, on average, in just six to 16 weeks, it is the quickest orthodontic treatment available at our North London clinic. It also acts as a retainer at the end of treatment.
Invisalign
This popular system of clear, removable aligners can be used in cases where more extensive correction is required. Your dentist will prescribe you a series of aligners, which you change fortnightly.
Back to Blog